Retrieve Your Insurance Quote
Please enter your details to retrieve your online car insurance quote.
Fields marked with an asterisk (*) are mandatory.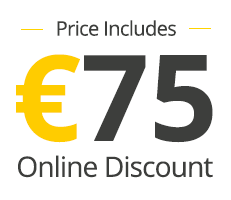 Check your eligibility
To reduce the number of questions you need to answer to get a quote we've made some assumptions about your eligibility for this cover.
Agents are available to take your call from 09.00 to 19.00. Monday to Friday & from 10am to 3pm - Saturday.
Originator Details:
AA Ireland Limited
61A South William Street
Dublin 2
SEPA Creditor Identifier:
IE19ZZZ306889